Technologies
Envirolyte®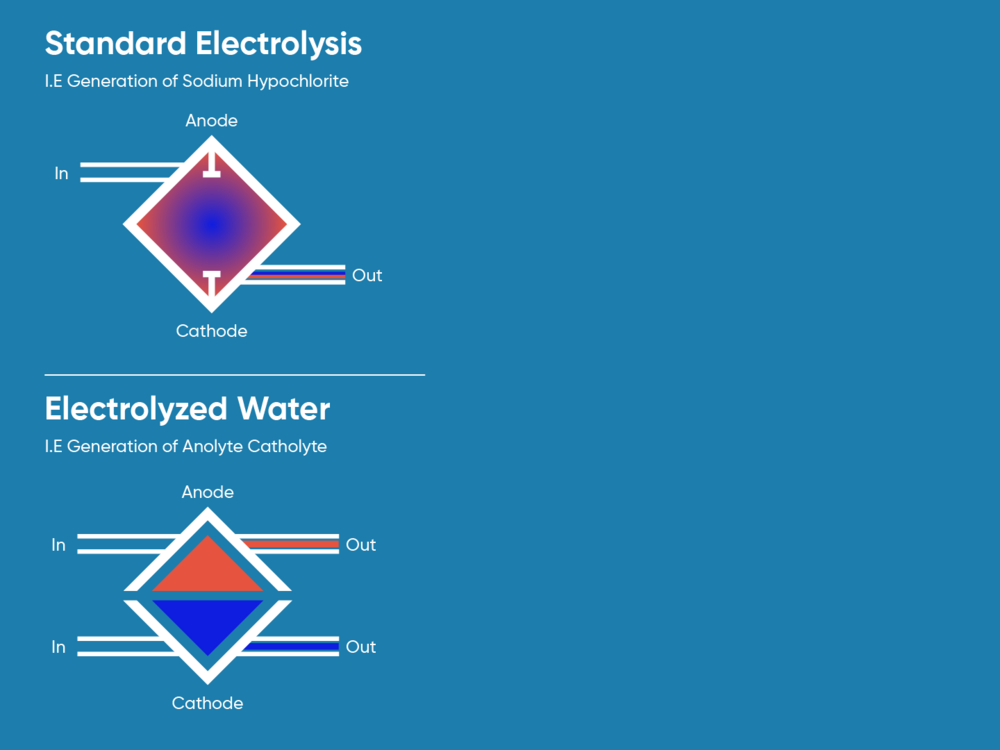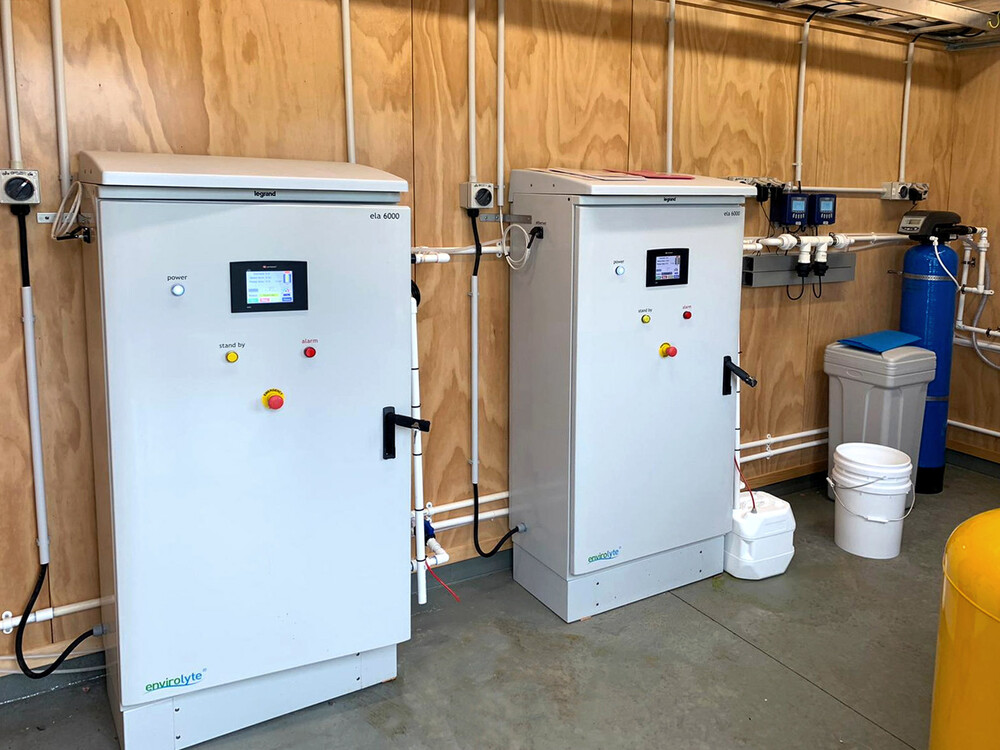 Envirolyte®
Our patented Envirolyte® technology takes salt brine and runs an electrical current through it within a specially designed chamber. This generates a collection of negatively charged and positively charged ions, which are concentrated into two streams. The Anolyte stream contains hypochlorous acid and an amorphous mixture of other negatively charged ions which together make a potent disinfectant. The Catholyte stream is largely sodium hydroxide which can be used in caustic cleaning.

Envirolyte® technology can be used for the below applications:
Hard surface disinfection
Sterilisation
Environmental fogging
Water and wastewater purification
Post-harvest sanitation
Safety, efficiency and sustainability are the key benefits of using our Envirolyte® technology enabling you to reduce reliance on toxic chemicals such as chlorine.
A self-cleaning cycle has been programmed into all machines which will ensure easy maintenance, high productivity and a long life.
We offer a range of fully automated units which can be configured to suit multiple industry applications. The range caters for light commercial to heavy industrial.
For more information on Envirolyte® units or our range of packaged Anolyte products please click on the link below.
For more information
Antimicrobial Coating Systems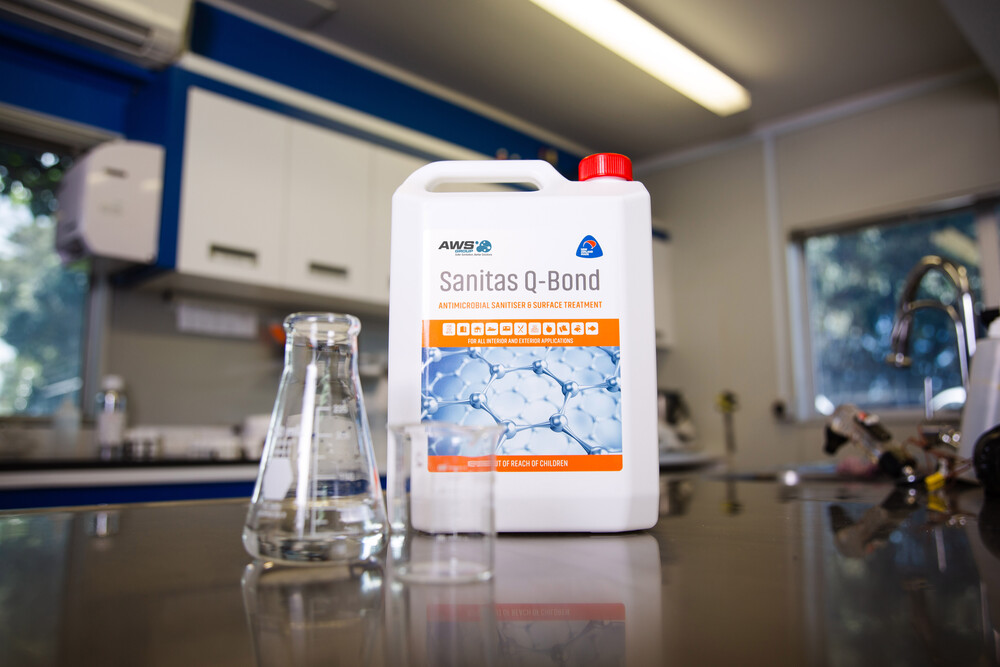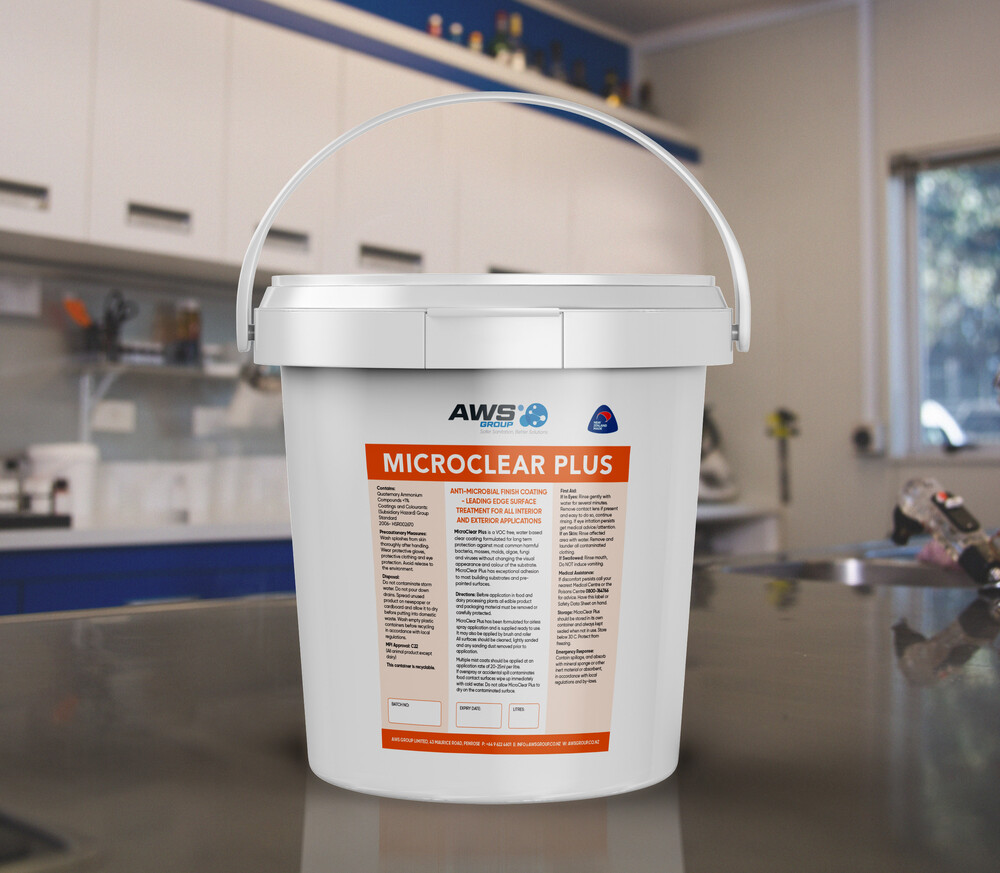 Antimicrobial Coating Systems
MicroClear Plus is an innovative volatile organic chemical (VOC) free, antimicrobial clear coating that can be dissolved in water. Formulated for long term protection against bacteria and viral contamination the amine functional silane actives are also highly effective against moss, mould and fungus infestation.
Q-Bond Plus is a unique bonded, non-leaching surface sanitiser based on proven Amino Silane technology. It imparts a long-lasting antimicrobial finish to the surface of a wide variety of substrates. Unlike traditional sanitisers, Q-Bond Plus fluid bonds to the treated surface and dries to form a clear sub-micron coating. The silane-based actives are "locked" onto the treated surface providing long-term protection from bacteria, mould, moss, fungi and other pathogens allowing greater time between treatments and applications.
For more information